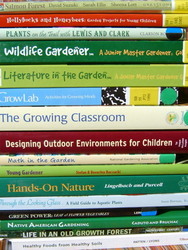 T
he Miller Library book drop is open
so you may return your borrowed materials any time. We are now offering
pickup of holds
. In order to place holds, you will need to return all the items you borrowed before the library closure.
To place a hold, first log into your account (contact us at
hortlib@uw.edu
if you need help with logging in). Search for the books you would like to borrow and place a hold. You will be notified by email (or phone if you do not use email) when the item is ready, and we can schedule a time for you to pick it up.
PICKUP TIMES
:
TUESDAY 12:30-2:30
&
THURSDAY 10-12.
Welcome to the Elisabeth C. Miller Library at the UW Botanic Gardens.
You do not need to log in or have UW affiliation to search the catalog.
All Washington residents are welcome to register as borrowers.
Account Access
To establish an account, contact the Miller Library at hortlib@uw.edu.
For active borrowers, log in to place holds, renew books, make lists of personal favorites, or view your borrowing history.
Renewing Items
To renew an item, first log in to see a list of the items you have checked out. Next click in the check box for each item you want to renew. Finally, click the renew button at lower left. See example.
Placing Holds
Log in to your account to place holds. Holds are limited to 3 items at a time.
Recently Acquired Books
Loading...